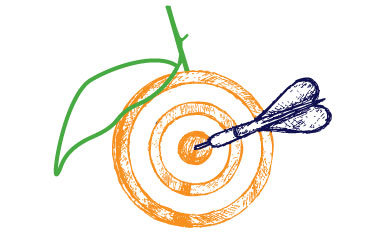 Our Philosophy
CLÉMENTINE ®®, which has an interesting brand story to tell. As a matter of fact, clementines are very acid fruits that leave evidence wherever they are put. A clementine is never unnoticed thanks to its strong color, taste, smell, and acidity. there's a very strong coherence between the latter and our view and philosophy of communication. We believe that a successful communication should have all of that. Just like a clementine, it has to be acid, strong, tasty, and colorful… Clémentine® is a name, which promises to deliver all of that!
CLÉMENTINE ® sal is a 360-degree communication company, offering services that cover the main fields of modern communications, such as advertising, creative services, graphic design, media planning and engineering, productions (audio – video – photo), and more. Our agency extends its services to any company, institution, organization, or public organism and proposes adequate solutions to any marketing communications problematic.
Facts and Figures:
a staff of 17 communications experts,
catering for a bouquet of more than 100 clients,
for whom more than 200 TV Commercials were produced,
and more than 250 national campaigns were led,
in 10 years of operations.