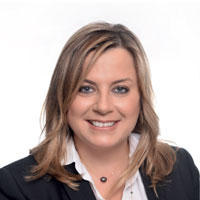 Claudine AOUN ROUKOZ
Founder and CEO
Claudine.aoun@clementine-lb.com
Claudine AOUN ROUKOZ is a senior consultant in Marketing Communications. Founder and CEO at CLÉMENTINE SAL, she is also Member of the Party Constitution Board of the Free Patriotic Movement (FPM), acting as a Senior Political Consultant and Cabinet Director for PM General Michel Aoun for 4 consecutive years. Claudine holds a Master degree in Cinematographic and Audiovisual Studies from Paris III University - Sorbonne Nouvelle (France), as well as the French DEUG in Culture and Communicalion from the same university. She has an extensive experience in communications conception and management. Aside from her work, Claudine is a dedicated swimmer, a professional hiker (having won 3 times the prestigious Lebanese Army Rangers Regiment "Barracks to Barracks" and "Raid des Cèdres" races), a wine connoisseur. a cooking expert, as well as a cinema enthusiast.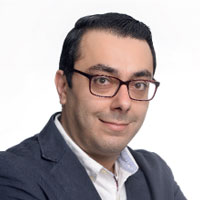 Georges NAJM
Co-Founder, Partner, and Director
Georges.najm@clementine-lb.com
Georges NAJM is a senior consultant in Co-founder and Managing Partner at CLEMENTINE SAL, he is also the Founder and General Manager at Noise 12 years of experience in communications, with extensive knowledge covering the main fields of the industry such as advertising, branding, media planning, production, events management, lobbying, public affairs, PR, copywriting, and political communications. He is also an instructor at USEK School of Business, where he delivers 3 marketing courses: Media Planning and Advertising Communications for BA students, as well Brands Management and Communications for MBA students. He holds an MBA, as well as a Specialized Masters in Marketing Communications from the École Supérieure des Affaires / ESA (Lebanon) and ESCP Europe (France). His professional thesis in communicaton was dedicated to the study of the uses and advantages of fine arts integration to corporate communications. He is an avid enthusiast of geopolitics. history, military strategy. espionage, cinéma, aviation, Cuban cigars, wines, and especially music through piano, harmony, and composition. He masters Arabic. French, ang English prefectly, and possesses good command of Spanish.